Welcome to
Custom Solutions.ca
At Custom Solutions.ca we review your business needs and develop practical, reliable engineered solutions to solve your IT challenges.

Using state of the art tools and practices, and the expertise we've gained over our 25 years of developing solutions, we deliver quality products on time and at a fixed price. Whether you require custom software, IT security, cloud computing, disaster recovery or backup solutions, Custom Solutions.ca caters to all your business needs.

We're committed to your satisfaction. We guarantee customized solutions that meet your specifications as well as your standards for quality, service, and support. Make us your partner today and let us deliver IT solutions that will make your business more profitable, efficient, and competitive.


Project Process

You approach Custom Solutions.ca with a need
.requirement analysis
We analyze your requirements and prototype the initial concept
.development
We develop your solution using engineering methods
.quality assurance
We assure quality along each step. Customer satisfaction is guaranteed.
.product delivery
We deliver the final product on time and on budget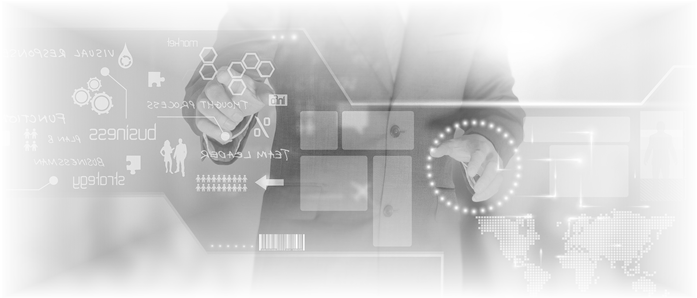 Our Services
Application Development
Cyber Security
Cloud Computing
Shackled by stringent IT budgets, most businesses are looking to outsource application development, management, and related services. This is where a strong knowledge partner such as Custom Solutions.ca can make all the difference. To ensure our clients have an edge over their competitors, Custom Solutions.ca continuously redefines its offerings across Application Development, Application Maintenance and Support, and Application Modernization.
The severity and complexity of cyber threats continue to grow, making it imperative for every digital business to reassess its security posture and fine-tune its remediation processes. Enterprises are leveraging artificial intelligence (AI), security analytics, and machine learning (ML) to combat the onslaught of cyber-attacks.
IT and business look at cloud adoption very differently. Technology teams in the organization look at the cloud as an opportunity to move from capex to opex, reduce data center footprint, bolster agility, modernize legacy applications and deliver engaging new experiences for their customers. Business teams need to see the whole picture to drive investments that maximize value for the enterprise.
Network Management
Virtualization
Backup
Today, networks play a crucial role in connecting business applications with customers, partners, and employees. Without access to these applications, businesses cannot function as required. Today's enterprises demand a robust and secure network to drive collaboration, keep data secure, and remain agile.
We can implement and support a Virtualization solution fitted to your specific needs. Our Virtualization Services are second to none, can be tailored specifically to your current and future needs and managed by our team of highly skilled network administrators, technicians and talented consultants.
A complete range of services addressing all aspects of disaster recovery, information security, high availability, data backup, business continuity and risk management at both technical and executive levels